Deep Endpoint Security Platform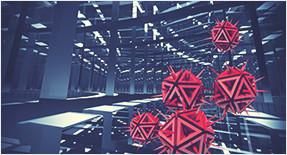 Hybrid Detection - Beyond The Conventional IOCs
Unlike conventional solutions that rely on IOCs (Indicators of Compromise) and fail to identify unknown threats, Cyberbit uses a hybrid of machine learning and behavioral analysis to identify new and unknown malicious behavior in real-time, eliminating the need for the analysts to know what they're looking for.
Automate the Threat Hunt
Analysts often work with fragments of the story to seek traces of attacks hidden in data. Cyberbit's EDR platform assists analysts by automating much of this hunting process saving up to weeks of investigative effort.
Out-Of-The-Box Response, Prevention, and Anti-Ransomware
Cyberbit EDR enables analysts to easily and rapidly execute endpoint specific or network wide response measures related to memory, file, registry, processes and network. The platform detects and blocks ransomware automatically, prevents encryption and backs up valuable data before damage is done.
Open And Customizable
Cyberbit provides SDKs for you to add custom analyses, REST APIs to visualize your data in any web interface, and APIs for importing and exporting data to your 3rd party tool of choice.